SESSION:

Short and Sweet: Design Eye Creative 'paper on skin' - sweet spot, surprise and running to keep up. In Person with
Lyndal Thorne
---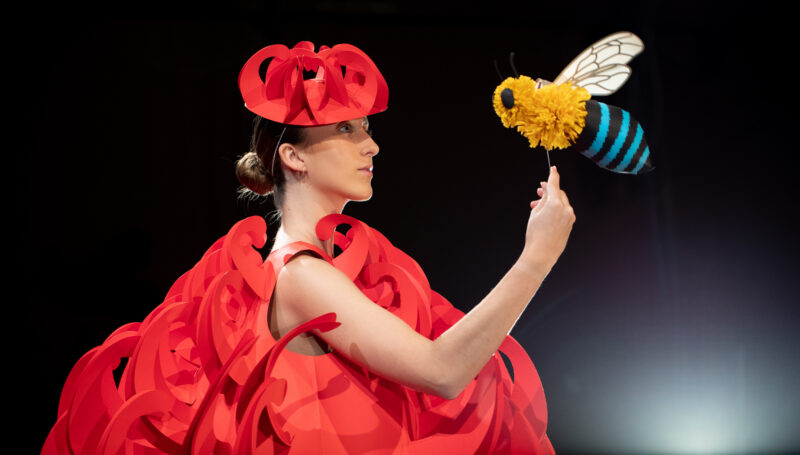 AEST: 12:30pm - 01:00pm
ACST: 12:00pm - 12:30pm
AWST: 10:30am - 11:00am
---
The story of 'paper on skin' (a biennial wearable paper art event held in Burnie, Tasmania) will be told through the shared and observed experiences of the 'sweet spot', the 'surprise' and 'running to keep up'.
The 'sweet spot:' 'paper on skin' is inextricably linked to Burnie's industrial history as a papermaking town. The visceral pride which locals have about this history has always provided a point of community connection. For prospective entrants, the context of location and lineage creates a unique appeal.

'paper on skin' 2020 was to tie in with a suite of events marking the ten-year anniversary of the closure of the pulp mill. 'Paper' is still deeply present in the psyche of the community. New industries and economic drivers, however, have now emerged, including cultural tourism. 'paper on skin' is emblematic of the shifts occurring more broadly in the community. It is also an authentic, place-based arts event – fitting perfectly within the scope of regional visitation trends.
Image: Amanda May (VIC) 'Waratah' Winner Design Eye Creative Major Award $5000. Photographer: Grant Wells