SPEAKER:

Lyndal Thorne
---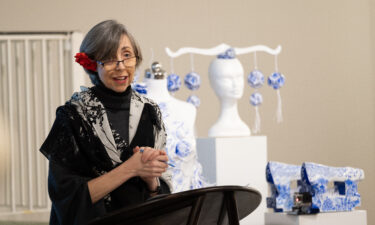 Lyndal Thorne grew up in Burnie and at the age of twenty-one opened a café in the centre of town. It became a cultural hub. During her ten years as owner/operator (1991-2001) the municipality experienced major upheavals with key industries closing and significant population decline. Being at the coalface of a community in trauma embedded a deep understanding of the importance of connection.
The role of the arts in facilitating this connection has become her passion.
Lyndal's activities involve creating places, pathways and cultural events which enable communities to come together and individuals to flourish. After a career in the training industry, she now dedicates her time in a voluntary capacity as the co-ordinator of Design Eye Creative 'paper on skin' and Vice President of Burnie Arts Council Inc.
Her commitment to the arts saw her awarded Burnie City Council's Citizen of the Year on Australia Day, 2021. It was an acknowledgment of the tenacity she demonstrated in navigating the trials of COVID-19 to fulfil the vision of 'paper on skin' in 2020. This involved liaising with thirty artists from around the world and leading a team of local creatives to produce a filmed version of the event.