SESSION:

Short and Sweet: Makers' Program - A Case Study for Creative Economies in Regional Tasmania In Person with

Joanna Gair
---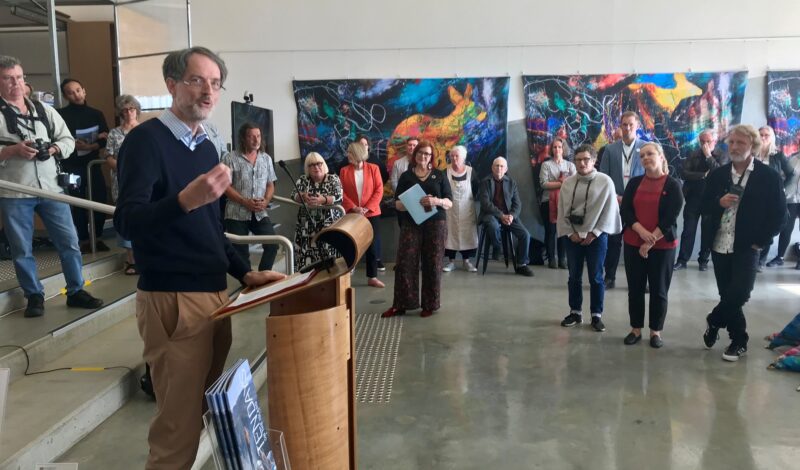 AEST: 03:00pm - 03:30pm
ACST: 02:30pm - 03:00pm
AWST: 01:00pm - 01:30pm
---
The City of Makers?
The University of Tasmania's Makers' Program is the subject of a case study demonstrating the social change drivers possible through harnessing a region's makers and artists. Operating from 2009-2021, the Makers' Program was at the vanguard of cultural and economic reform for the City of Burnie. In June 2021 this highly successful program felt the force of the impacts brought on by the global pandemic.
At its peak, Makers' Program supported 35 artists across 12 creative disciplines. The Program was designed to support a broad range of cross-disciplinary, Tasmanian artisans to develop their practice and derive an income and from their creativity, whilst providing visitors with engaging, cultural tourism experiences and learning encounters. As the Makers' Workshop grew in reputation, Burnie metamorphosed from an industrial manufacturing city which tourists drove through, to one which attracted 130k visitors per year.
Makers' Program was the nucleus of Burnie's Makers' Workshop, becoming a sought-after visitor experience and an example of artists leading change for the community, so much so that in early 2021 Burnie's cultural tourism landscape became the subject of the federal government's research into cultural tourism best practice.
Burnie, heavily branded as The City of Makers, may now be facing a crisis of identity …or so it might seem if it was not for a new kind of Makers' Program that is poised to emerge as UTAS opens its new Burnie campus.
Image: Making mapali Exhibition, Makers Workshop, 2021 by Joanna Gair (Showing Vice Chancellor Rufus Black, speaking at the opening of Making mapali, at Makers' Space, as part of the Ten Days on the Island Festival. Watching on is Dave Gough, Tasmanian Aboriginal artist, Lindy Hume, Artistic Director for Ten Days on the Island, and other Key festival staff and Burnie Community representatives)