SESSION:

Nightlight In Person with Artists: Sonja Hindrum, Tom O'Hern, Brandon Meyer, Grace Roberts, RANT, Rose Turtle Ertler, Bianca Templar & Jasmine Mansell
---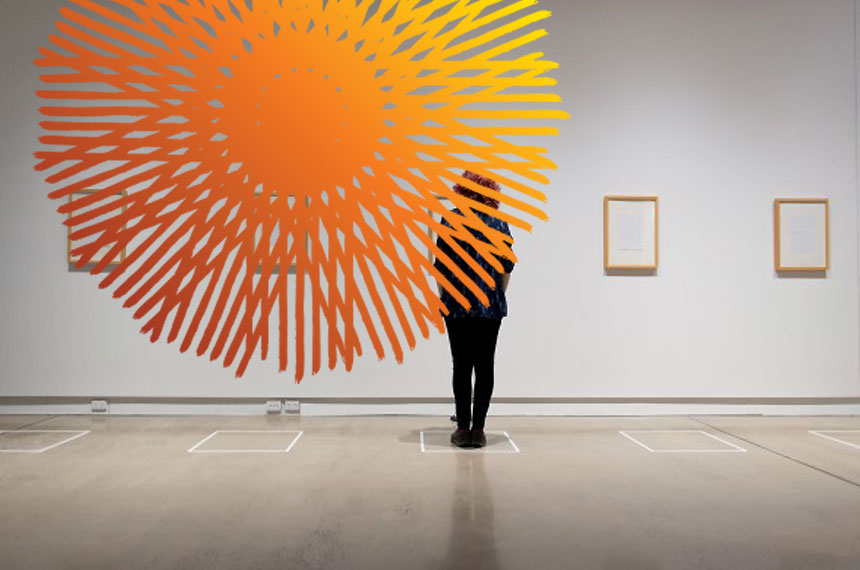 AEST: 06:30pm - 09:30pm
ACST: 06:00pm - 09:00pm
AWST: 04:30pm - 07:30pm
---
An after-dark art trail now in its third year returns with an exciting new selection of Tasmanian artists creating immersive art installations in unique spaces in and around Prince's Square.
6:30-9:30PM THURSDAY, FRIDAY, SATURDAY
Begin your Nightlight journey by purchasing a $10 map from the Prince's Square Box Office, designed by Alfie Barker.
DJ BC - Sonja Hindrum
Step into the exclusive DJ room and be a DJ on the BC turntables. Simply touching the BC disk will create a unique sound. The BC is Bacterial Cellulose, a SCOBY (Symbiotic Colony of Bacteria and Yeast) from Kombucha.
A God Awful Mess - Tom O'Hern
Tom will create a giant, sprawling drawing that will slowly devour the wall. Equally beautiful and ugly, the work will spread like feral weeds or a computer virus. You will have the pleasure of living inside Tom's head for a night.
Stormy Night - Brandon Meyer
An immersive all-ages experience linking sound to colour. Set in a dark, moody lounge room with a single instrument as the focus point, Stormy Night is tactile and intuitive. Come in, sit down, have a play and don't forget to look up.
Breath - Grace Roberts
Breath explores the ephemeral nature of performance and encountering art. Through utilising some of your biometric data, Grace Roberts (IO Performance) creates a performance experience unique to you. Feel your internal rhythm, breathe, be, and be entertained by a never-to-be-repeated individualised version of Breath, just for you.
Soliloquy - RANT
Building on the success of the Soliloquy projection project onto Chalmers Church at Junction 2019, RANT returns in 2021 with a second version featuring a new group of young emerging artists aged 18-30. Soliloquy combines digital art, music, projection, literary narrative and spoken word and will once again be projected onto the facade of Chalmers Church.
Dear Tree - Rose Turtle Ertler
Melt into the earthiness of a tree! Nestled under an old oak tree, this intimate listening experience focuses on the role of nature in our lives. Featuring a collection of local voices speaking dearly to trees, this short intense experience is a mesmerising celebration of the nature that surrounds us.
Sunset Sisters - Bianca Templar & Jasmine Mansell
Bianca Templar and Jasmine Mansell are proud palawa women who have joined together to transform paintings into amazing pieces of digital art to light up the night sky. Their combination of painting and digital art highlights their significant connection to their country.