SPEAKER:

Wendy Morrow
---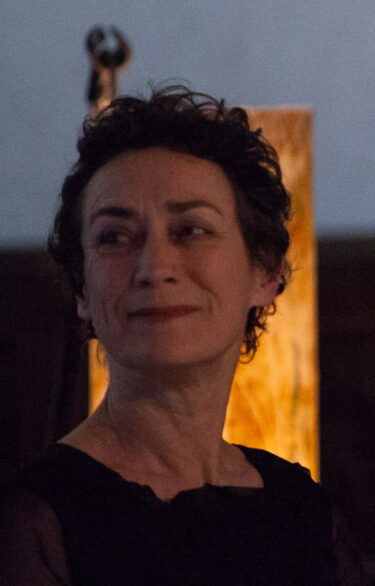 Wendy Morrow is an artist, collaborator, mentor, teacher and arts facilitator with a lifetime of experience in the area of dance, performing and multi-disciplinary arts practice. Based in Lutruwita/Tasmania she was born into a family of dancers, graduated from the Australian Ballet School, then danced with the Monte Carlo Ballet, The Scottish Ballet, the Sydney Dance Company and Danceworks in Melbourne. She has tertiary qualifications in both Dance and Visual Arts (Sculpture) and received numerous state
and federal grants including a two-year Australia Council Dance Fellowship.
Her movement practice is informed by various somatic practices and her performance work is improvisational, slow and focused on the material of the body.
Morrow has been at the vanguard of integrating dance with other forms for most of her career and collaborations have been an essential part of her practice. She has a longstanding collaborative partnership with sound/media artist Leigh Hobba and together they have been creating multi-media performance installations since the early nineties.
In 2019 Wendy's fictionella FOSSIL was published as part of Lost Rocks (2017-2021) a slow publishing artwork. Her current projects are River, float and participating in Tender (an international writing laboratory hosted by A Published Event).