SPEAKER:

Sabrina Roesner
---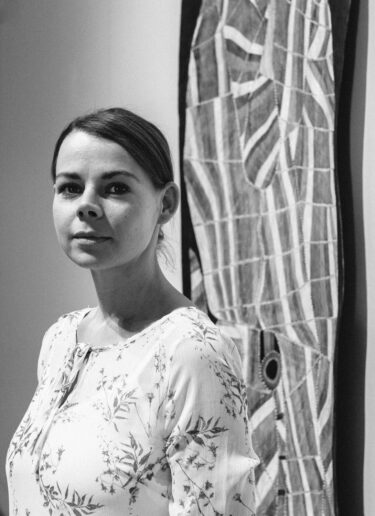 Based in regional NSW, Sabrina Roesner is an Artistic Program Manager, Curator and Arts Leader with over 15 years of working experience in the arts and cultural sector. In her current role as Artistic Programs Manager at Blue Mountains Cultural Centre, she manages the Exhibitions, Public Programs and Marketing Team, delivering a diverse artistic program of over 25 exhibitions and 150 public programs annually.
Sabrina's academic background is in Cultural Leadership and Arts Management. She holds a BA from the University of Hamburg, Germany and a Masters of Cultural Heritage Management from Deakin. Sabrina is a member of AMaGA, ICOM and ICOMOS where she is a coordinating member of the Scientific Committee for Intangible Cultural Heritage.
Throughout her career, Sabrina has obtained extensive curatorial experience, arts programming skills and developed a wide network in the regional and national cultural sector. Her focus has been on developing exhibitions and arts programs focused on environmental and sustainable practices. She produced the annual World Heritage Residency and Exhibition with BMCC, the Greater Blue Mountains World Heritage Advisory Committee and Bilpin Artist residency and most recently curated 'Critical Mass: The Art of Planetary Health' which examined the relationships between ecological, economic and social change.