SPEAKER:

Jim Coad
---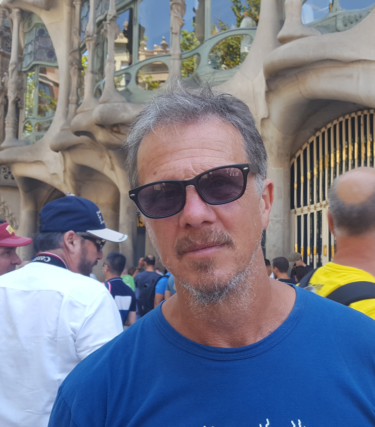 Jim Coad is a projection artist primarily creating large-scale site specific installations. Although working in the digital realm, his work usually originates from physical arts media, (paint, charcoal and pencil) resulting in pieces that appear organic and hand-made. He has also worked in remote indigenous communities as a filmmaker. His works often incorporate themes relating to community, social and environmental justice. There is also a strong interactive and community engagement aspect to much of his work.
He has presented works at numerous Arts Festivals and events in Australia, including the Gertrude Street Projection Festival, Castlemaine State Festival and Alice desert Festival. Other projects have included gallery installations, collaboration with theatre makers and public interventions.
His most recent work was featured at the Castlemaine Fringe Festival (2021). In 2018 he collaborated with Dja Dja Wurrung artists to develop "Now You See It" for the RCC. In 2019 he collaborated with emerging Tasmanian Artists to crerate "Soliloquy" for Junction Arts Festival. "Soliloquy 2" is currently in Development and will be presented during Junction 2021.