SPEAKER:

Jacky Cheng
---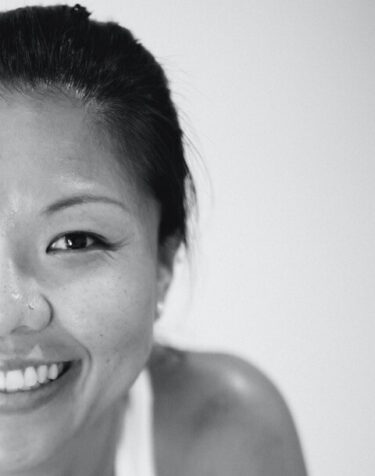 Jacky Cheng's work is fundamentally about identity and awareness through cultural activities and memories of home; country and relationships. Her significant concern and deep interest are about correlating and weaving narratives from her native experiences whilst mapping the esoteric and social relationships of her origins and her new found home, environment, and social surroundings. Her awareness towards her Chinese heritage continues to question her notion of 'home' and 'belonging' - 'here and there' and the 'in between'. The desire is to explore ideas and methodology of two extremities of the same continuum and simplicity in complexity that exist in her medium of choice.
Her introduction into the manipulation of paper was highly influenced by her elders on cultural practices and duties performed for Chinese Ritual purposes. The women in her family would fold hundreds of joss papers to pay respect to their ancestors. Jacky has since amalgamated personal cultural histories, architectonic elements and visual language using papers and fibres as the predominant mediums in her practice.
Being away from her homeland allowed her to nurture her own identity and became imperative for Jacky to keep her grandmother's stories and teachings alive. She found similar connections during many of her work travels to remote Aboriginal communities. They shared stories of ancestry relationships. Jacky now 'make' to remember.
Jacky Cheng was born in Kuala Lumpur, Malaysia. She received her Bachelor of Architecture (Honours 1) from University of New South Wales, Sydney. She has since pursued her love for creating and making in smaller scales and working within the education sector. Jacky is an award-winning artist that exhibits regularly nationally and internationally and attended residencies in Finland, Spain, Japan and Australia. She has also collaborated with various grass-roots organisations to champion the health, wealth, and importance of the creative industries in regional areas. Recently, Jacky was able to undertake a new skill set in learning how to replicate her grandmother's mooncake moulds originated from China with the support from Regional Arts Resilience Grant WA.
Today, Jacky is an art lecturer at North Regional TAFE based in Broome. Her award-winning teaching accolades was also recognised at the state and national Vocational Education Training (VET) sector bestowed by the Australia Training Awards as well as for the Curtin University Teaching Excellence Award by Awards Australia.