SPEAKER:

Asma Deborah Mather
---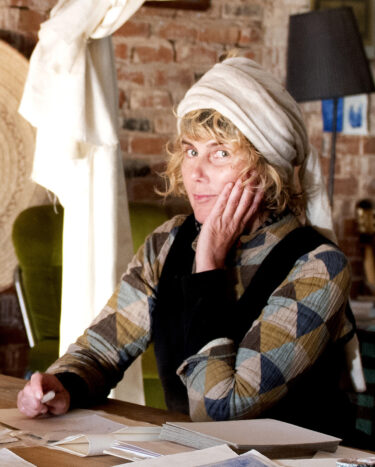 Presently based in Broken Hill on Wilyakali land, Asma's practice seeks to explore a meeting or a space between the tangible and intangible; geography and metaphysics. Systems of interpretation are examined and distilled with an emphasis on the essence, of synthesis and traditional knowledge; its ability to transform and adapt to ever changing phenomena and yet, its understanding of a necessary Balance.
In her 2020 exhibition at the Broken Hill Regional Gallery she researched the writings of Sufi metaphysician Ibn al-'Arabi and his discussion of an intermediate zone, the barzakh (isthmus), especially that between the heavens and the earth, which can be accessed through an imaginal faculty 'the eye of the heart'. This is a meeting place for opposites as well as complementaries.It is suggested that within this realm space, time and matter behave differently.
Mather has been a student of literature and cultural theory (Melbourne Uni), Fine arts and Masters of Fine Art, Design and Environment (UTas)- asking the question of how is art relevant in developing perception, ecological awareness and Being. classical arabic (CSU) as well as fundamental studies in Martial Arts (daoist/zen thought) and Sufism.